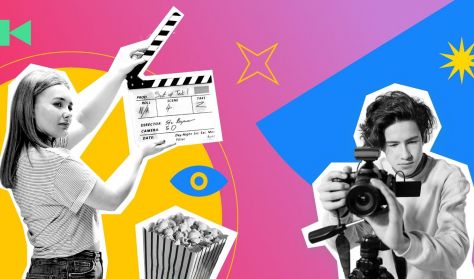 Cinemira TEEN / NAPIJEGY / LISZT ÜNNEP 2021
Cinemira International Children and Youth Film Festival
Cinemira TEEN is the only film festival in Hungary that is dedicated to teenagers. This one-of-its-kind event allows young people to get to know different cultures around the world through films, gain insights into the secrets of cinematography, meet distinguished contemporary filmmakers, and even try their hand at filmmaking. The festival presents hundreds of short feature films and animated films for young people from more than 80 countries.
At the screenings that start every hour, we show short animated and live-action films for the 13+ age group, while the Panorama section features the most outstanding international films for young audiences. This is an interactive festival: there will be filmmaking, animation, stunt performance, dance choreography and comic book workshops, chances to meet the stars of international series, and distinguished Hungarian directors will introduce the young audience to tricks of the trade.
This event of the Liszt Fest is jointly presented by Müpa Budapest and the Human Rights and Culture Foundation.
Performance by the UMZE Chamber Ensemble and Forte Company