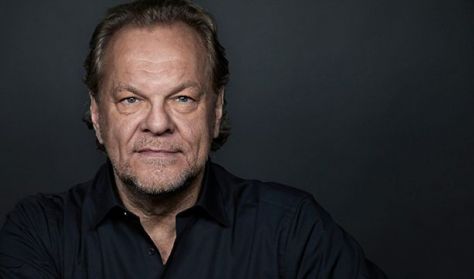 Michael Volle áriakoncertje - Wagner Társaság 150 / LISZT ÜNNEP 2022
Liszt: Prometheus
Wagner: Tannhäuser – Blick' ich umher in diesem edlen Kreise (Wolfram's Narration from Act 2)
Wagner: Götterdämmerung – Höre mit Sinn, was ich dir sage! (Waltraute's Narration from Act 1)
Wagner: Die Walküre – Leb wohl, du kühnes, herrliches Kind! (Wotan's Farewell and Magic Fire Music from Act 3)
Wagner: Die Meistersinger von Nürnberg – overture
Wagner: Die Meistersinger von Nürnberg – Was duftet doch der Flieder (Elderflower Monologue)
Wagner: Das Rheingold – Weiche, Wotan, weiche! (Erda's Aria)
Wagner: Der fliegende Holländer – overture
Wagner: Der fliegende Holländer – Die Frist ist um (The Dutchman's Monologue from Act 1)
Featuring: Atala Schöck – mezzo-soprano, Michael Volle – baritone, Hungarian State Opera Orchestra
Conductor: Pinchas Steinberg
With composer Ödön Mihalovich as its first president, the Wagner Society of Hungary, which was founded in 1872 in Pest, was actively involved in the completion by 1876 of the Bayreuth shrine of the cult of Wagner. This concert, which celebrates the 150th anniversary of the society, features Michael Volle, one of today's leading Wagner singers. The eminent baritone has enchanted audiences at major festivals, opera houses and concert halls as Wotan and Hans Sachs. A recurring guest of leading opera stages, he has performed at the Metropolitan Opera in New York, the Staatsoper in Munich and Vienna, the Teatro alla Scala in Milan and the Royal Opera House in London. His partner at the anniversary concert is Atala Schöck, who in recent years has sung such Wagner roles as Fricka and Brangäne. The conductor will be the international renowned Pinchas Steinberg.
2022 Dresch Mihály éve: Kossuth-díjat kapott, tavaly megjelent Árnyékban című lemeze pedig Fonogram-díjat nyert. Pedig ő csak zenélt, ugyanúgy, ahogy…
There can hardly be imagined in our time a work that conveys a more important message to humanity, as it…
Warning! The basket time limit is about to expire!
estimated time left:
00:00
Time limit has expired. Please, put item(s) in to basket again.
---